Zoje at Techconfex 2016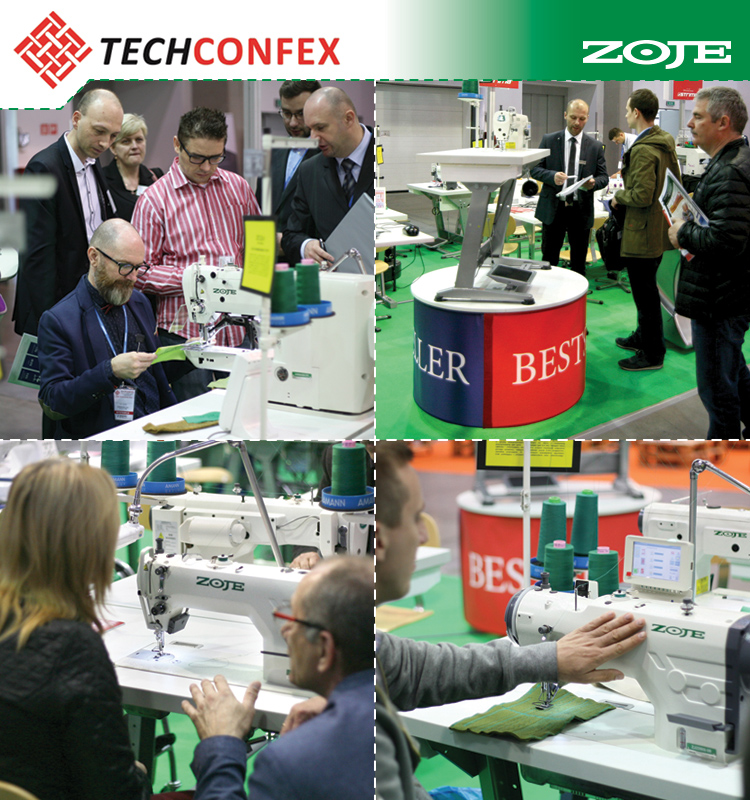 From 13th to 14th of April Zoje attended the Techconfex 2016 fair where it was presented complete set of products for textile industry.

At our stand you could test industrial sewing machines from ZOJE ZJ9703AR-D4J/01 SET automatic lockstitch machine - our BESTSELLER (get in touch with our sales department to know more about our offer), ZOJE ZJ9903AR-D3B/PF SET, ZOJE ZJ952-13-BD-D3A SET automatic overlock and ZOJE ZJ2500A-164M-BD SET interlock. Buttonhole machines: ZOJE ZJ5780S SET and ZOJE ZJ5821 SET also found a lot of fans. You couldn't miss the pattern machine ZOJE ZJ1900DSS-0604P-J-TP SET and ZOJE ZJ2290S-SR SET electronic zigzag.

We talked with pleasure with the fair participants about the best solution for their business. Thank you for your company and it was pleasure to meet you all.