ZOJE on 10. Technic Celebration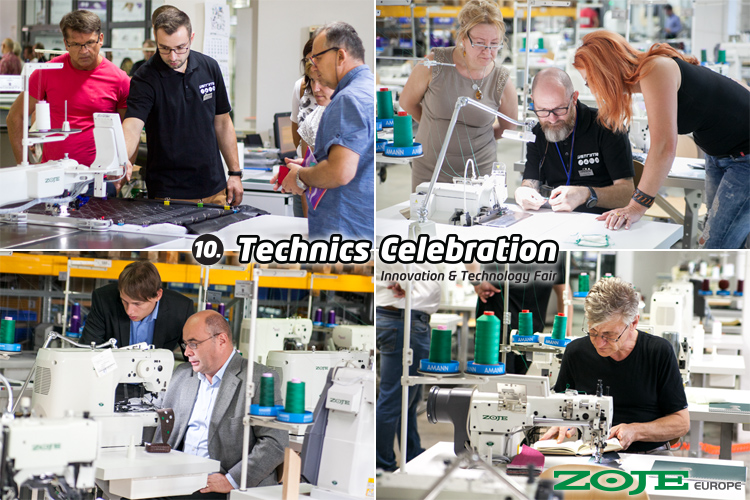 Over 4.000 people passed through Strima during Technics Celebration since its first edition in 2002, guests from 195 companies, from more than 20 different countries. The event took place in Swadzim, Poland, from 15 to 17 of September. And it counted with the presence of producers of clothes, bag, upholstery and automotive, launderers and sewing enthusiasts.

Zoje sewing machines were proudly represented with:

ZOJE ZJ-AM-5770AH-750 SET
Pattern sewing machine for very large elements

ZOJE ZJ9610SA-D3-M-3 SET
Zoje automatic post-bed lockstitch machine for medium and heavy material with bottom, needle and upper roller feed, with AC Servo motor - complete machine

ZOJE ZJ5821 SET
Electronic eyelet buttonhole machine - complete sewing machine

ZOJE ZJ0303-D3B SET
Upholstery and leather lockstitch machine with built-in AC Servo motor, compound feed, large hook - complete machine

If you didn't have the opportunity to be part of the fair, you can always arrange a meeting with our sales team, call us or write to mail@zoje-europe.com.

See you next time!