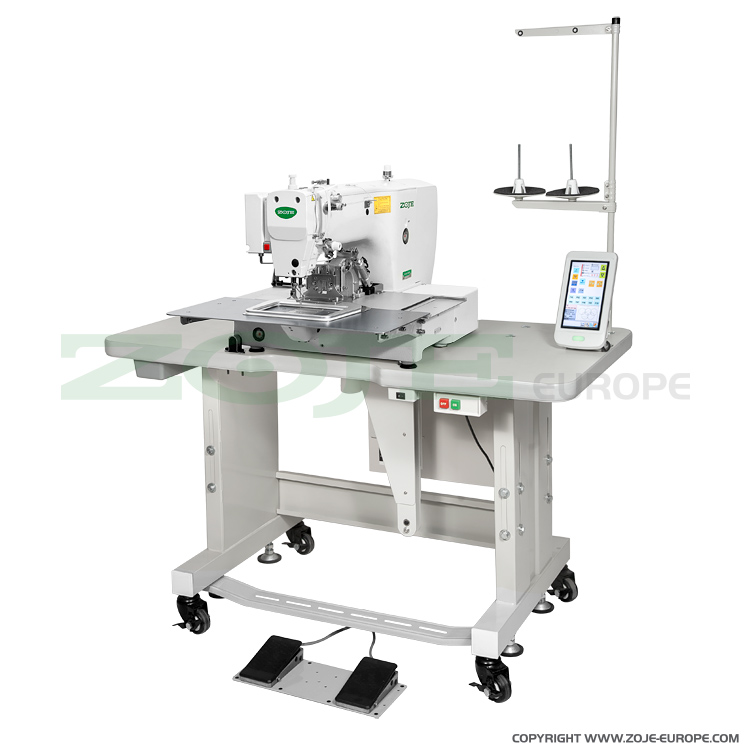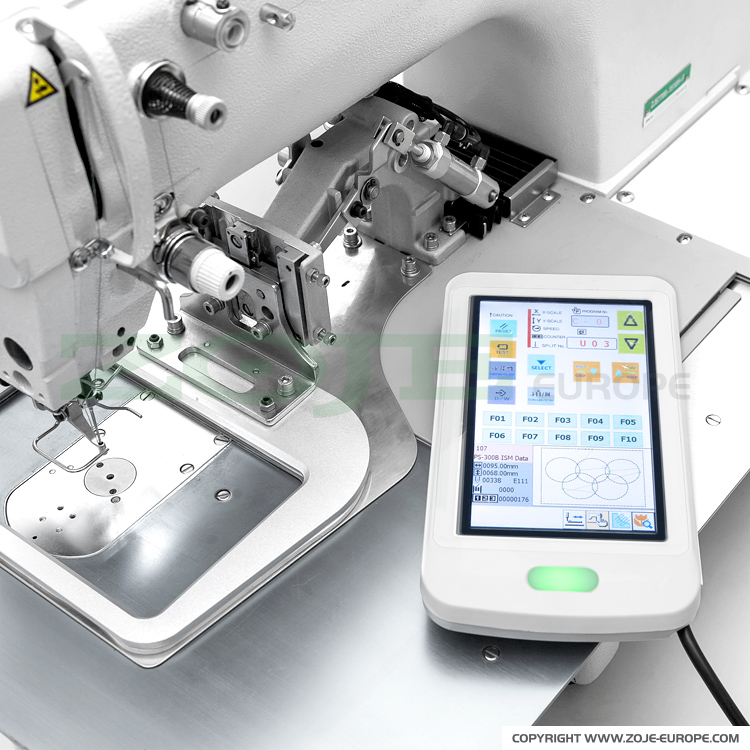 ZOJE ZJ5770B-1510H-A SET
Pattern sewing machine - complete sewing machine
Description:
Programmable pattern sewing machine. Enables patterns programming on the touch control panel and storing them in internal memory to more than 500 patterns, or total 500.000 stitches with 20.000 stitches per pattern. The editing of already existing as well as already programmed patterns.
Control panel with USB port allows importing designs from other devices (supports .dxf files).

Machine with additional presser clamp for sewing on emblems, labels, Velcro, labels etc.
Version for medium and heavy materials.

Serial equipped with automatic thread trimmer, wiper, safety switch. Machine with built-in fast and precise stepping motors working in x and y axis and Direct Drive system with servo motor mounted in machine head.

Max sewing area 15 x 10 cm, stitch length 0,1 - 12,7 mm, clamp (frame) lifting up to 22 mm, max sewing speed 2.800 s.p.m. Compressed air necessary 5 bar.

Complete sewing machine with Zoje stand and table top.

For this machine we recommend SCHMETZ needles system 135x17 or 135x17 SERV7, with correct needle points, depending on the fabric.

Technical specification:
| | |
| --- | --- |
| Type of sewing material | medium, heavy |
| Sewing area | 150x100 mm |
| Automatic thread trimming | yes |
| Wiper | yes |
| Max. stitch length | 12.7 mm |
| Max. sewing speed | 2800 s.p.m. |
| Needle system | 135x17 |
| Kit | complete set |