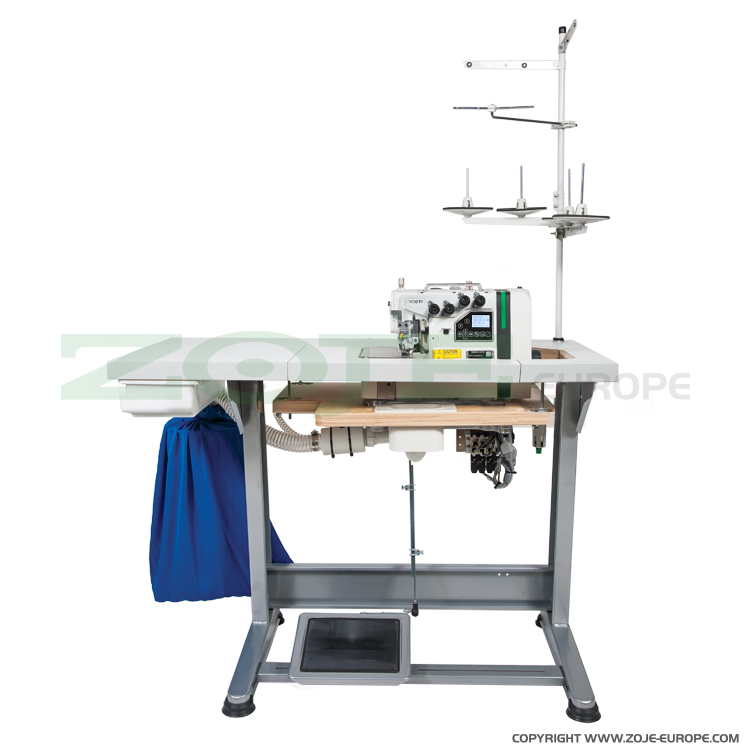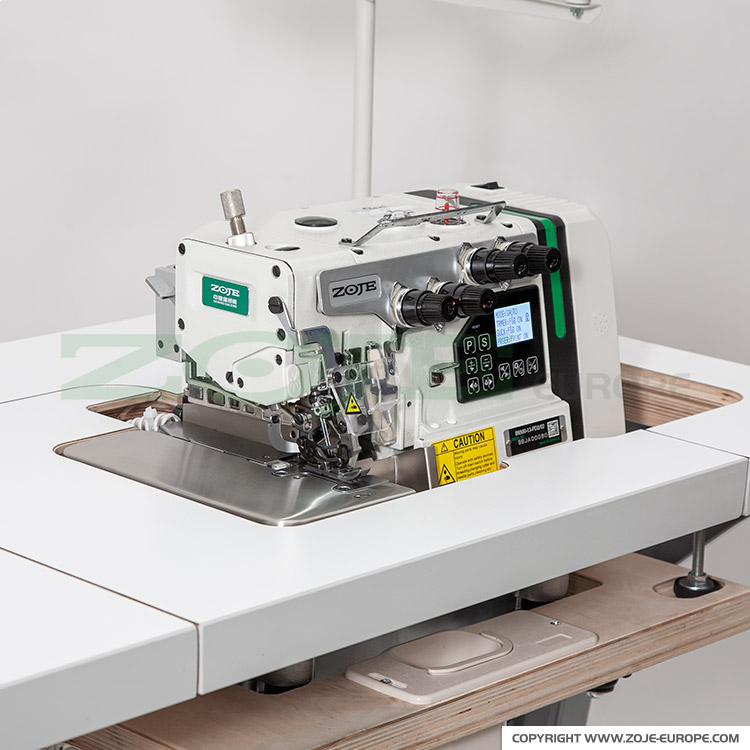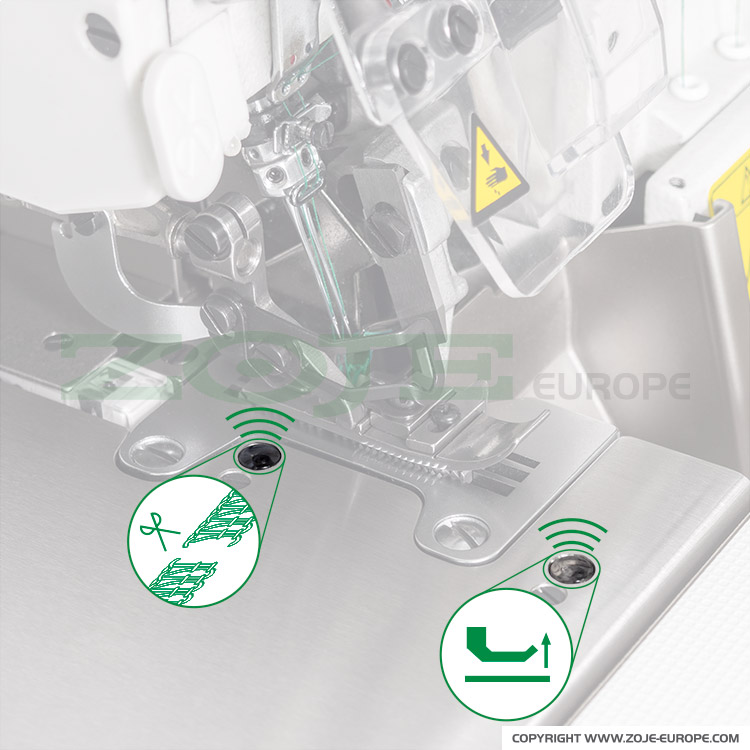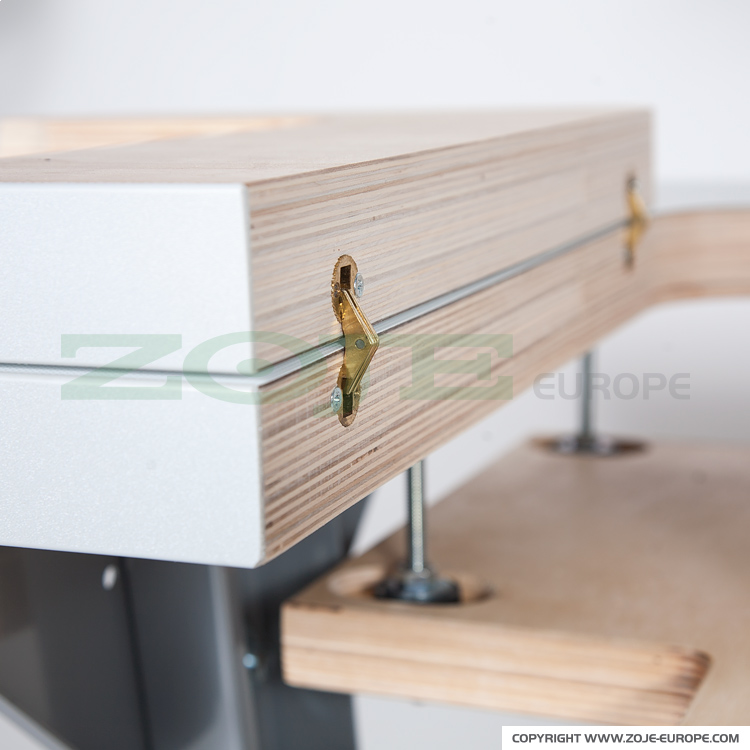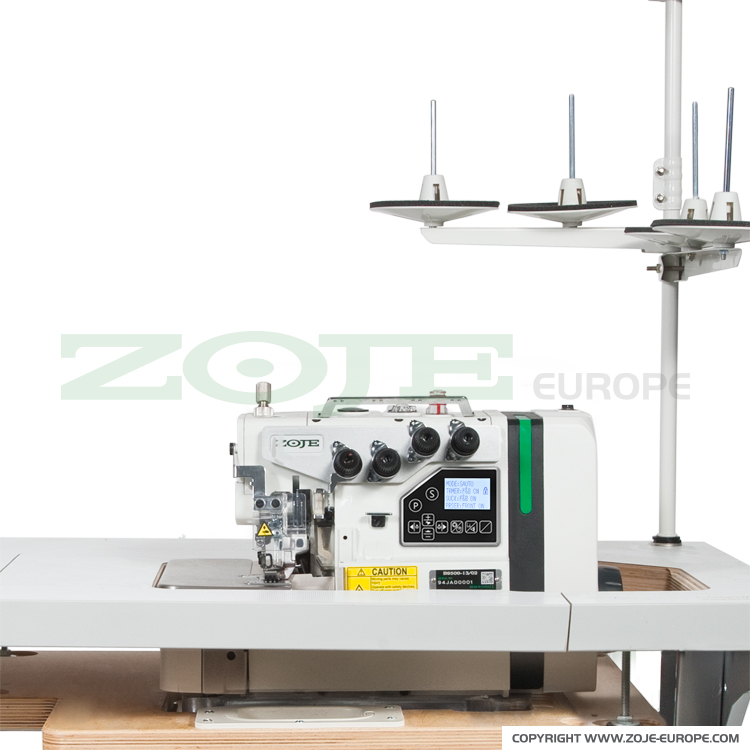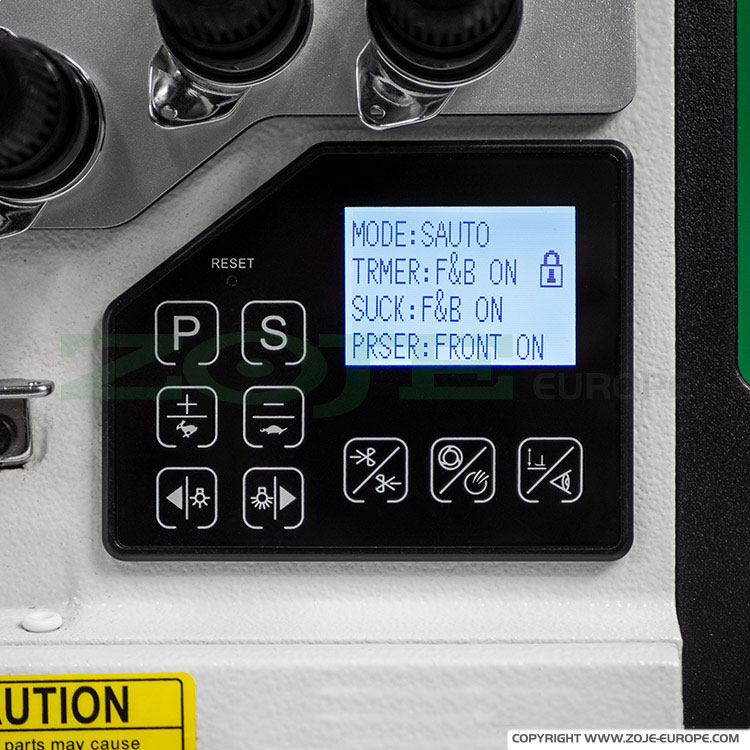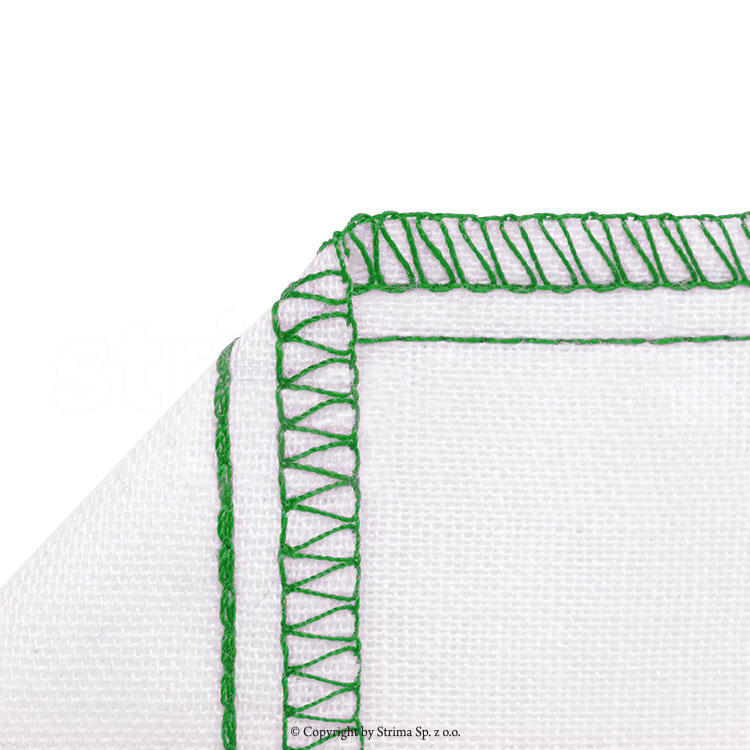 ZOJE B9500-38-PD3-02 SET
2-needle, 5-thread mechatronic overlock for light and medium materials with pneumatic cutting - complete sewing machine
Description:
ZOJE B9500-38-PD3-02 is an industrial overlock with a differential bottom feed and automatic needle positioning. Machine for sewing light and medium fabrics with pneumatic foot lift, thread cutting and scrap suction system.


Industrial five-thread overlock
ZOJE B9500-38-PD3-02 is a professional
sewing machine
sewing universal
five-thread overlock
-
overedging width 5 mm, total stitch width 8 mm, needle gauge 3 mm
. The overlock works at
a speed of 7000 s.p.m. and the foot can be raised
to a maximum of
6 mm
. Machine with classic - central lubrication system.
Industrial overlock with pneumatic tooling
Zoje overlock
B9500-13-02 SET has an
integrated thread trimming and scrap suction system
. This solution definitely makes it easier to keep both the sewing machine and the entire workplace clean. Additionally, lifting the presser foot is pneumatically assisted. A compressed air supply is required for the proper functioning of pneumatic tooling.
Modern two-needle overlock
ZOJE B9500-38-PD3-02
is a quiet and energy-saving
5-thread overlock
with an AC SERVO motor integrated in the machine head. Thanks to this, the machine does not vibrate and
uses up to 70% less energy
compared to conventional motors. This model has a built-in precise LED lamp to illuminate the working area.
Complete sewing machine with Kessler stand and table top
For overlock machines, we recommend
SCHMETZ system B-27
needles with tips selected for the sewn fabrics.
Technical specification:
| | |
| --- | --- |
| Type of sewing material | light, medium |
| Number of threads | 5 |
| Automatic needle positioning | yes |
| Top feed | no |
| Automatic thread trimming | – |
| Automatic foot lifter | – |
| Overedging width | 5 mm |
| Total seam width | 8 mm |
| LED lighting of working field | yes |
| Presser foot lift height | 6 mm |
| Max. sewing speed | 7000 s.p.m. |
| Built-in AC Servo motor | yes |
| Needle system | B-27 |
| Kit | – |