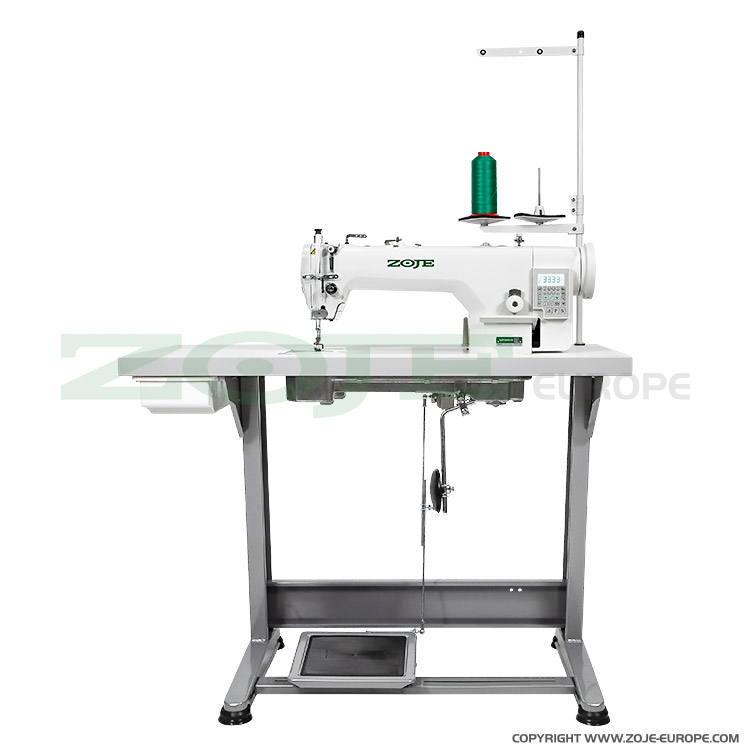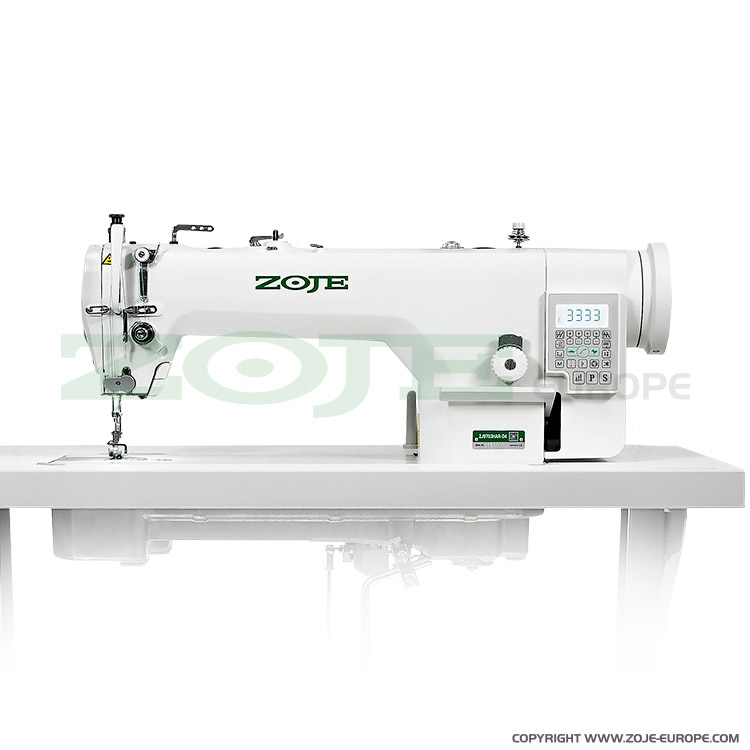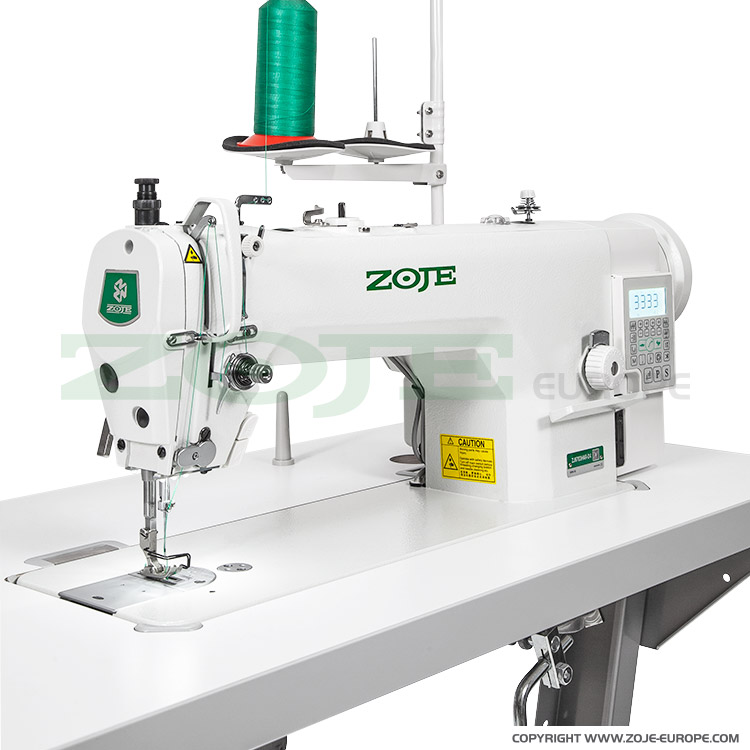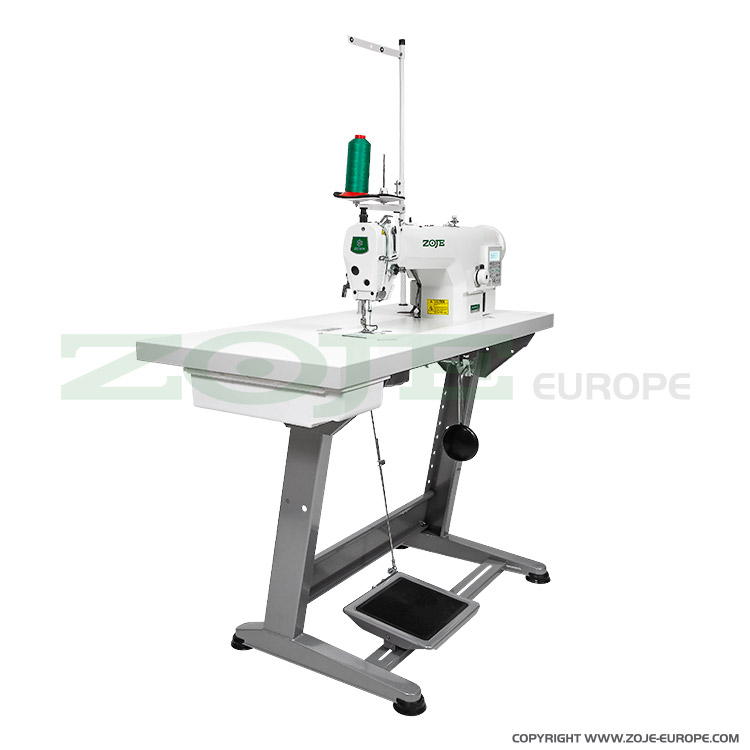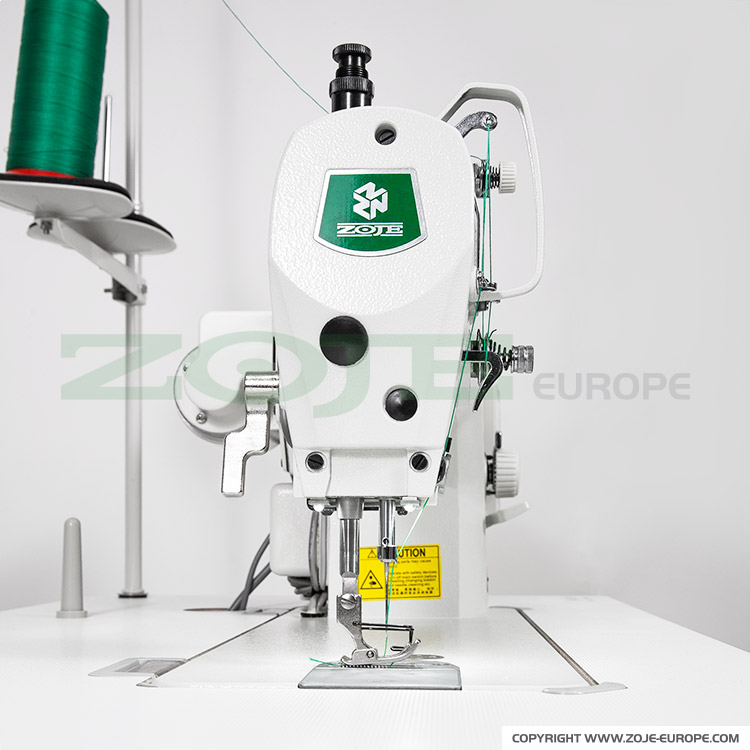 ZOJE ZJ9703HAR-D4 SET
Automatic 1-needle lockstitch machine with a maximum stitch length 11 mm, for medium and heavy fabrics - complete sewing machine
Description:
1-needle lockstitch machine Zoje ZJ9703HAR-D4 SET for sewing medium and heavy fabrics, with a large maximum stitch length - up to 11 mm, with automatic needle positioning, thread trimming, foot lifting and bartacking.


Industrial one needle lockstitch machine
Zoje ZJ9703HAR-D4 SET
allows sewing
with a very long stitch - even up to 11 mm
, which allows for quick stitching of individual elements.
The stitch length can be adjusted from 5 to 11 mm
.
Zoje lockstitch
ZJ9703HAR-D4 SET is equipped with a
large hook
, and the presser foot can be raised to a height of 14 mm.
The maximum sewing speed for this model is 2500 stitches per minute
.
Sewing machine
as standard
equipped with automatic
functions:
thread cutting, needle positioning, foot lifting and bartacking
.
Modern industrial lockstitch machine
Zoje ZJ9703HAR-D4 SET is equipped with an energy-saving AC SERVO motor with a power of 750 W. Thanks to the integration of the motor and control box in the head, the machine works quietly and without unwanted vibrations. A modern control panel provides quick access to sewing parameters.
Industrial lockstitch
with an open lubrication system.
A complete sewing machine, on the stand and PREMIUM tabletop of the renowned Kessler brand.
The highest quality table top made of 30-layer birch plywood guarantees long life and resistance to working conditions. Covered with structural laminate with increased resistance to impact and abrasion.
For the Zoje ZJ9703HAR-D4 SET lockstitch machine, we recommend SCHMETZ needles system
135x17 or 135x17 SERV7
.
Technical specification:
| | |
| --- | --- |
| Type of sewing material | medium, heavy |
| Type of feed | bottom |
| Automatic needle positioning | yes |
| Automatic thread trimming | yes |
| Automatic foot lifter | yes |
| Automatic bartacking | yes |
| Wiper | no |
| Stitch compensation button | yes |
| Type of lubrication | central circuit |
| Side trimmer | no |
| LED lighting of working field | yes |
| Max. stitch length | 11 mm |
| Presser foot lift height | 14 mm |
| Max. sewing speed | 2500 s.p.m. |
| Built-in AC Servo motor | yes |
| Needle system | 135X17 |
| Kit | complete set |