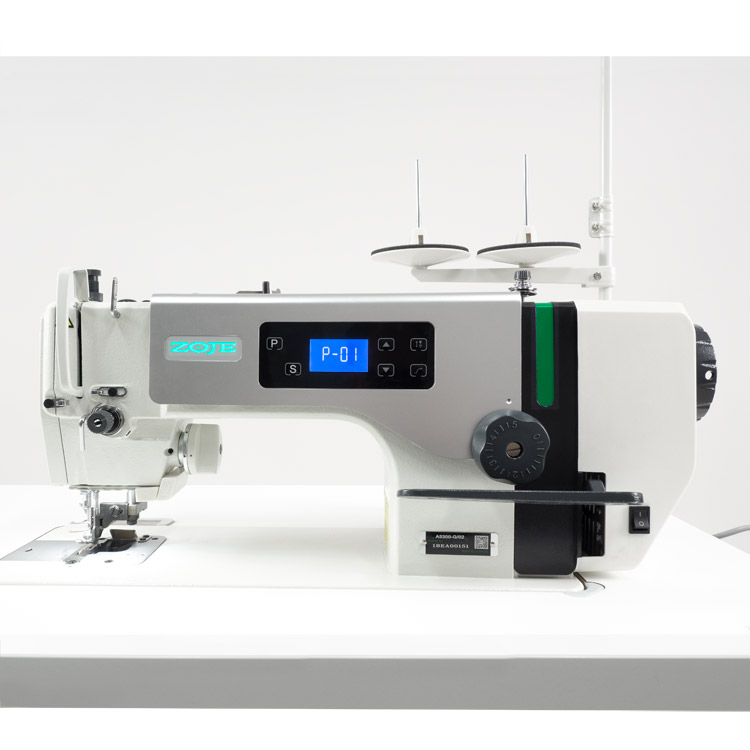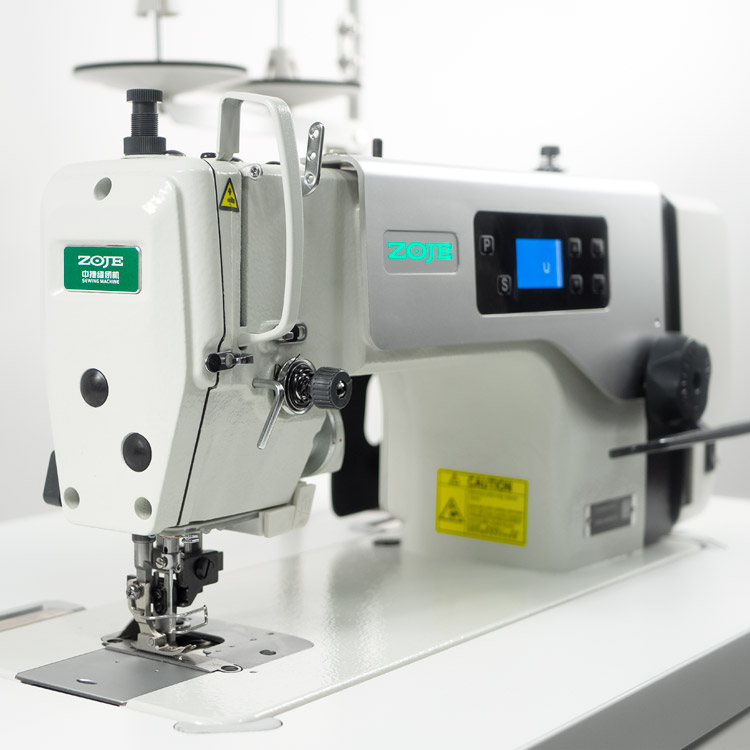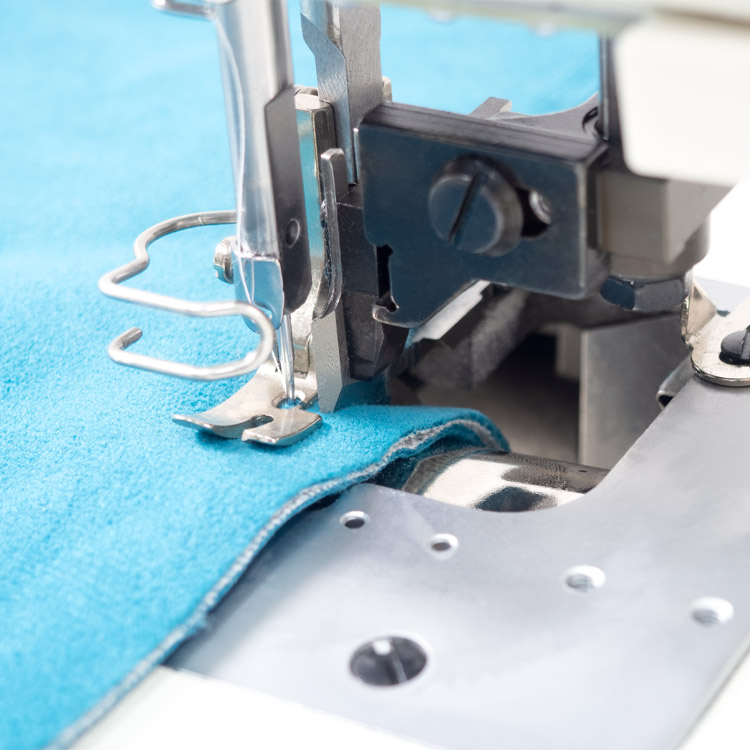 ZOJE A5300-G/02
Lockstitch machine with side trimmer, for light and medium materials, with built-in AC Servo motor - machine head
Description:
Universal 1-needle lockstitch machine with a 3.2 mm edge trimmer (the end cutter can be switched off), for sewing light and medium materials. With energy-saving AC Servo motor built into the head and automatic needle positioning. Integrated 3-stage, energy-saving LED work field lighting.

Bottom feed, maximum sewing speed 5,000 s.p.m., maximum stitch length 5 mm, presser foot lifting height up to 8.5 mm, central lubrication. Equipped with an additional, full sewing plate without the end cutter.

For this machine, we recommend SCHMETZ needles system 16x231 (DBx1), with appropriate needle points, depending on the type of fabric being sewn.

Technical specification:
| | |
| --- | --- |
| Type of sewing material | light, medium |
| Type of feed | bottom |
| Automatic needle positioning | yes |
| Automatic thread trimming | no |
| Automatic foot lifter | no |
| Automatic bartacking | no |
| Wiper | no |
| Stitch compensation button | no |
| Type of lubrication | central circuit |
| Side trimmer | yes |
| LED lighting of working field | yes |
| Max. stitch length | 5.0 mm |
| Presser foot lift height | 8.5 mm |
| Max. sewing speed | 5000 s.p.m. |
| Built-in AC Servo motor | yes |
| Needle system | 16x231 |
| Kit | head |