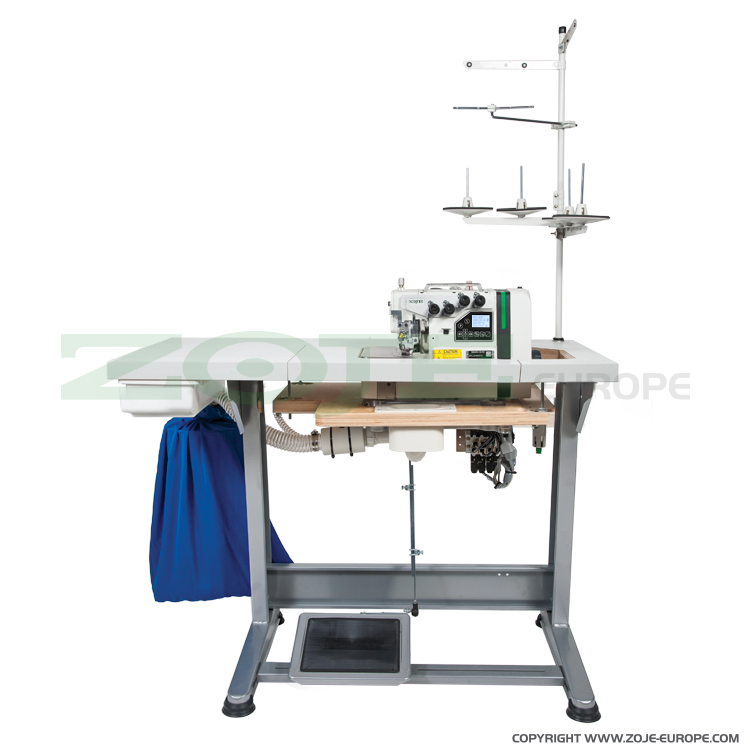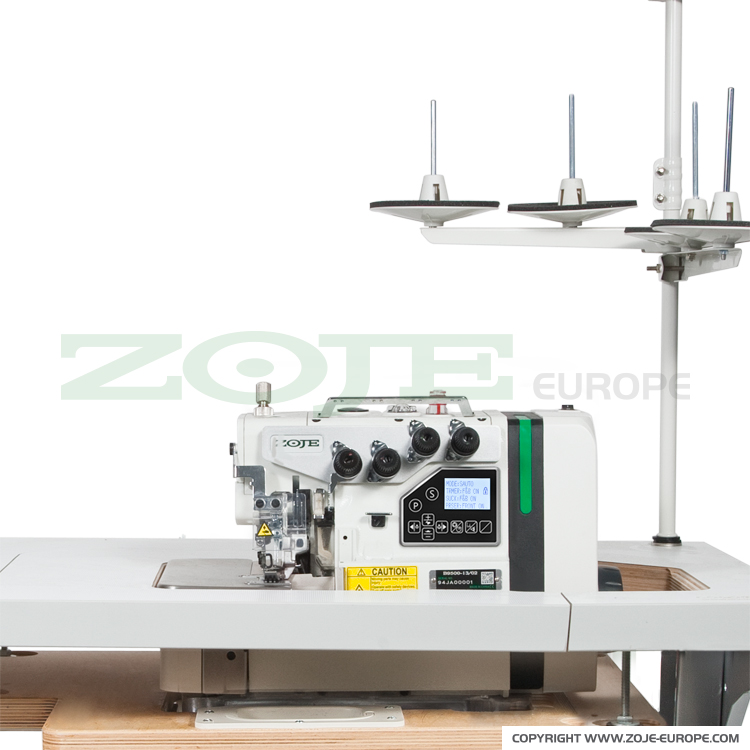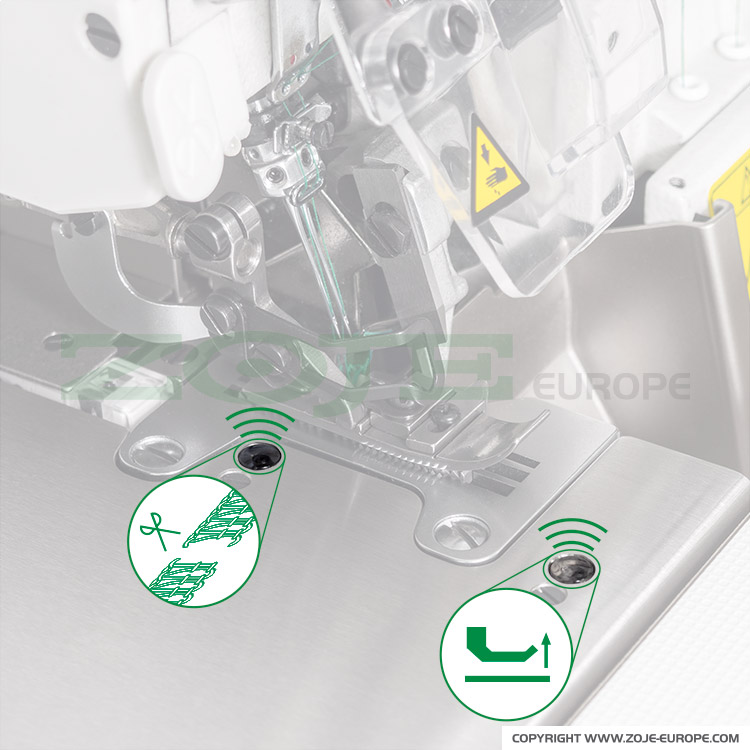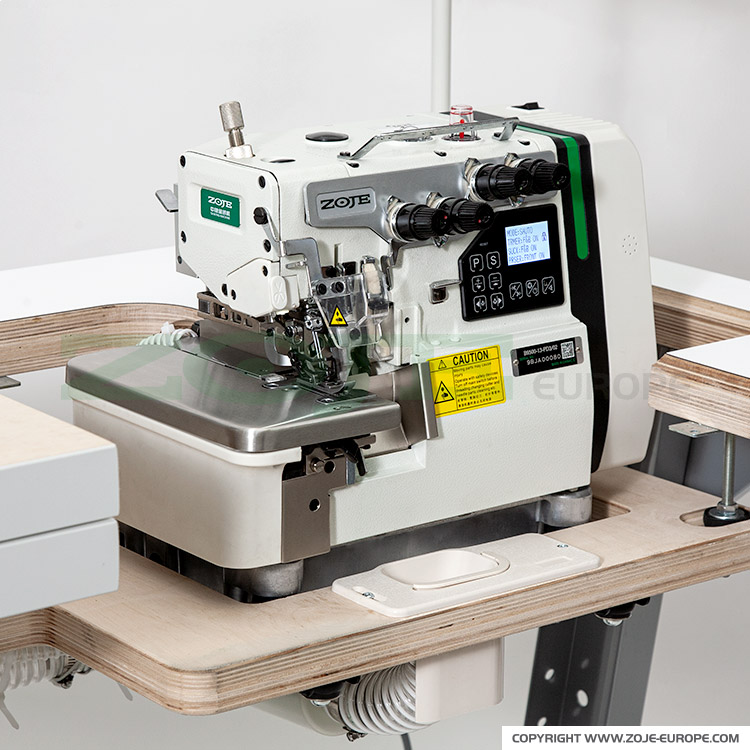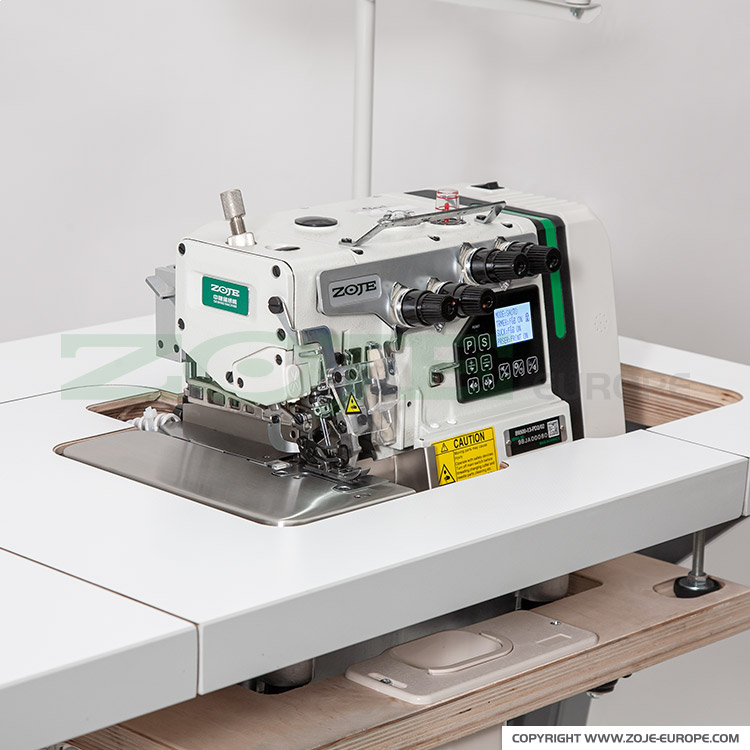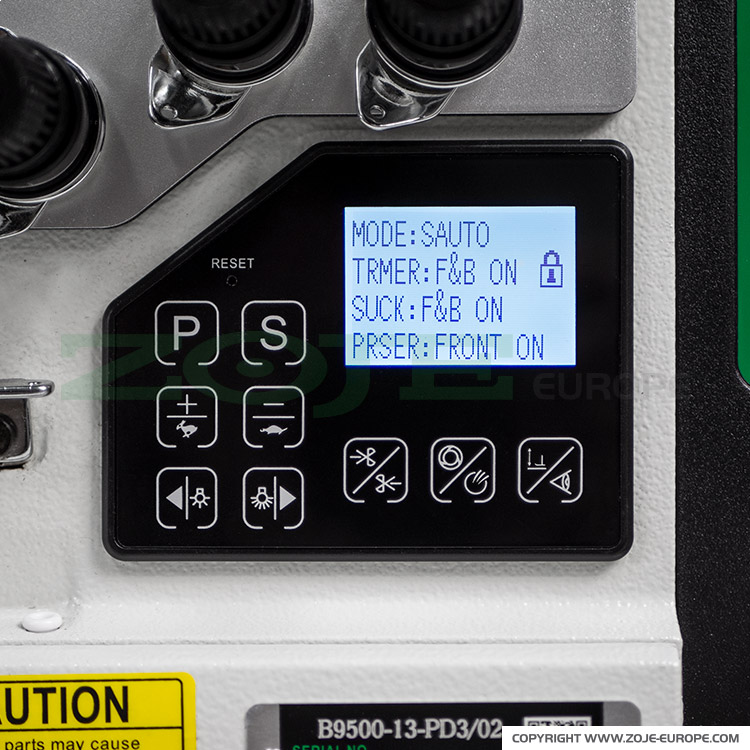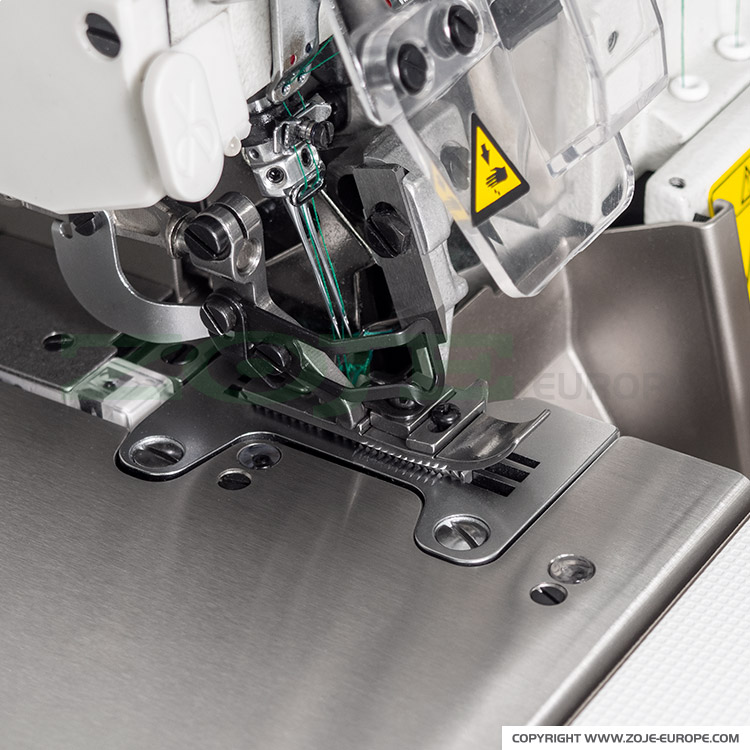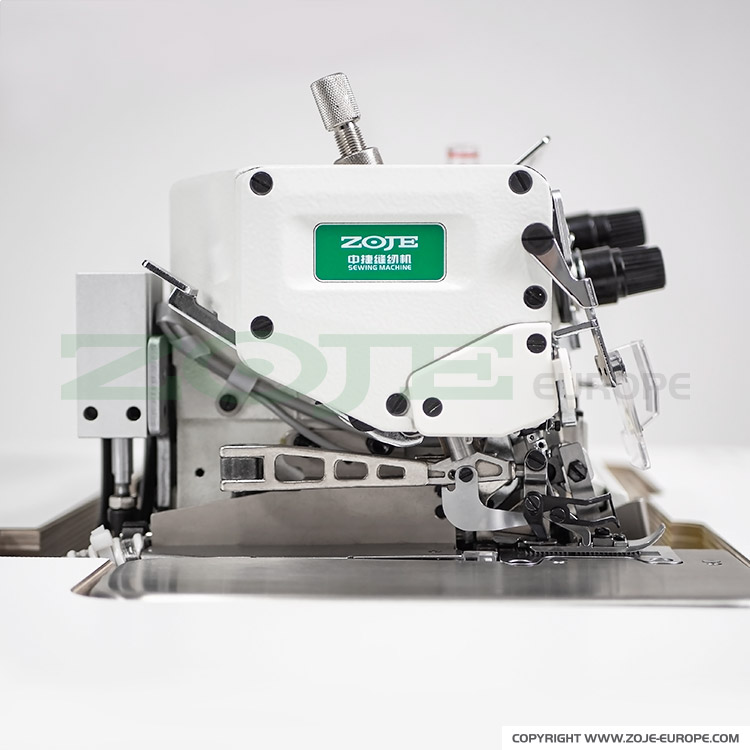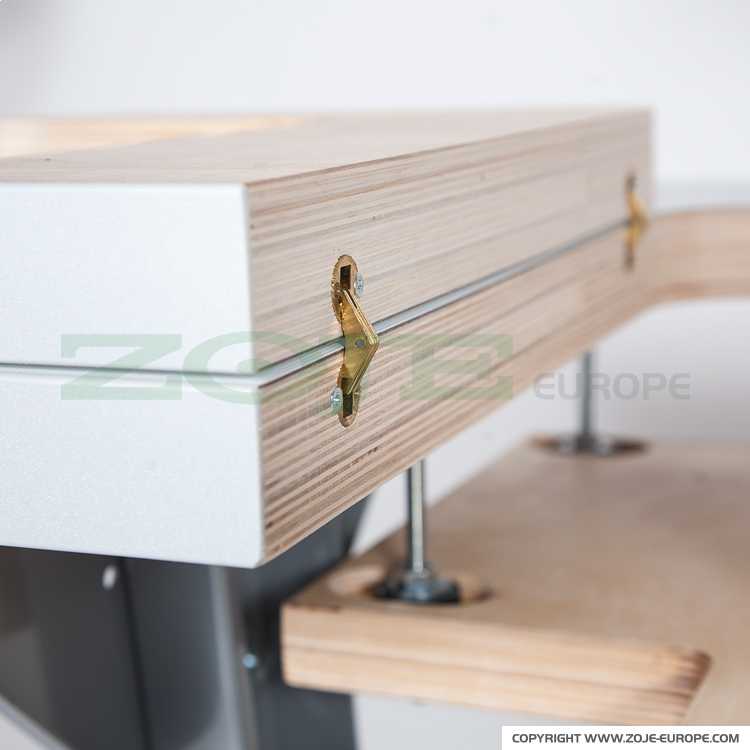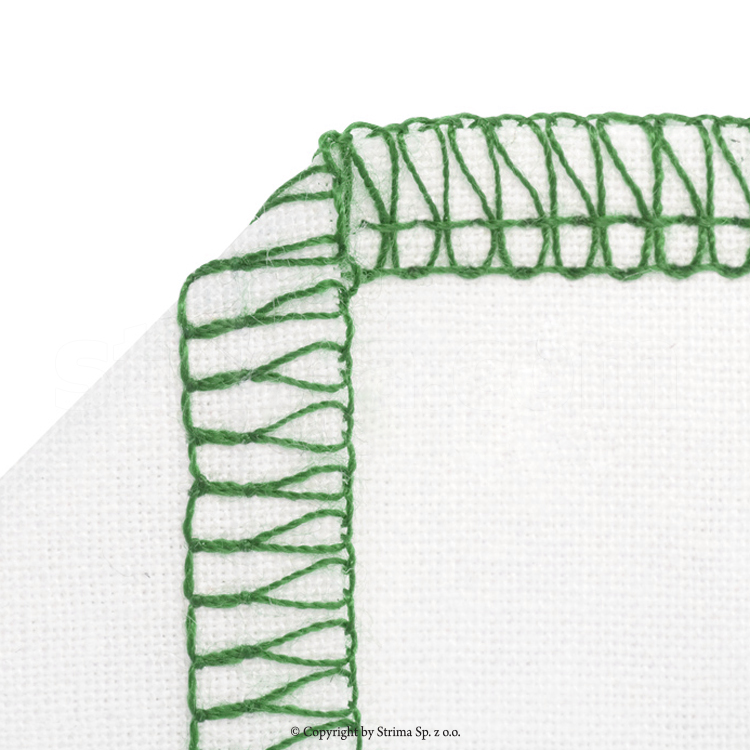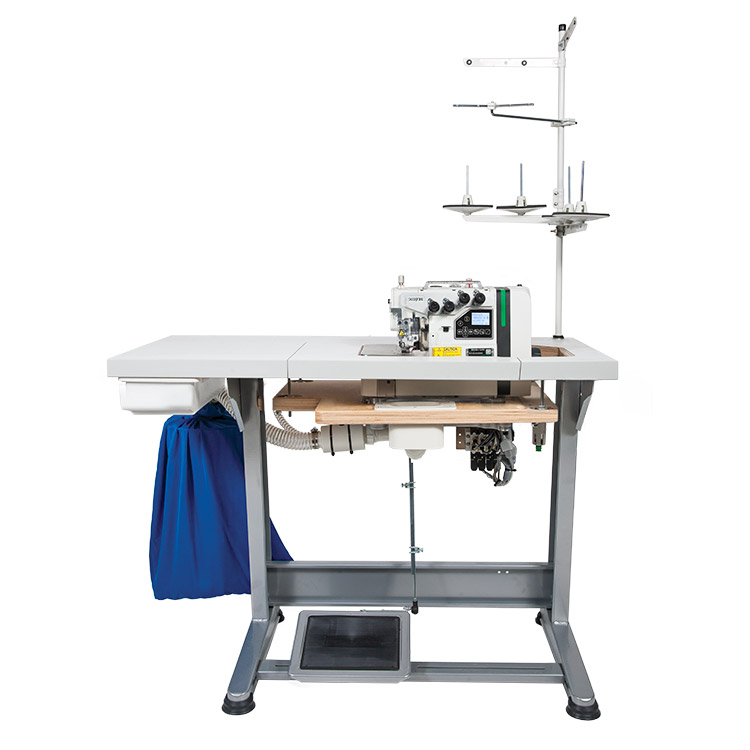 ZOJE B9500-13-PD3-02 SET
4-thread automatic overlock (safety stitch) machine, light and medium materials, direct drive needle bar, built-in Servo motor and control box - complete
Description:
ZOJE ZJ-B9500-13-PD3-02 SET2-needle / 4-thread overlock
(safety stitch) machine (stitch type 514) for light and medium materials. Serial equipped with automatic functions:
thread trimmer with suction for fabric leftovers, pneumatic foot lifter
, needle positioning. Equipped with energy-saving LED lamp for lighting of working field.
Overlock equipped with two sensors responsible for raising the presser foot at the beginning of sewing and for automatic thread cutting. This significantly speeds up the work with the machine.
Model with
energy-saving AC Servo motor
, control box, programming control panel and power switch integrated into machine head (mechatronic "all-in-one" set). Thanks to integration of all elements the machine
works quietly and without adverse vibrations
. AC Servo motor
saves up to 70% Energy
comparing to a conventional electronic motor or clutch motor. Equipped with vortex fan which sucks the external air and ensures more efficient cooling.
Needles gauge 2 mm, seam width 4 mm (6 mm with safety stitch), max.
sewing speed 7.000 s.p.m.
, differential bottom feed, direct drive type needle bar and improved central lubrication.
Compressed air necessary for the trim suction.
Complete sewing machine with Kessler stand and table top.
For this machine we recommend
SCHMETZ needles system B-27
with correct needle points, depending on the fabric.
Technical specification:
| | |
| --- | --- |
| Type of sewing material | light, medium |
| Number of threads | 4 |
| Automatic needle positioning | yes |
| Top feed | no |
| Automatic thread trimming | yes |
| Automatic foot lifter | yes |
| Overedging width | 6 mm |
| Total seam width | – |
| LED lighting of working field | yes |
| Presser foot lift height | 6 mm |
| Max. sewing speed | 7000 s.p.m. |
| Built-in AC Servo motor | yes |
| Needle system | B-27 |
| Kit | complete set |