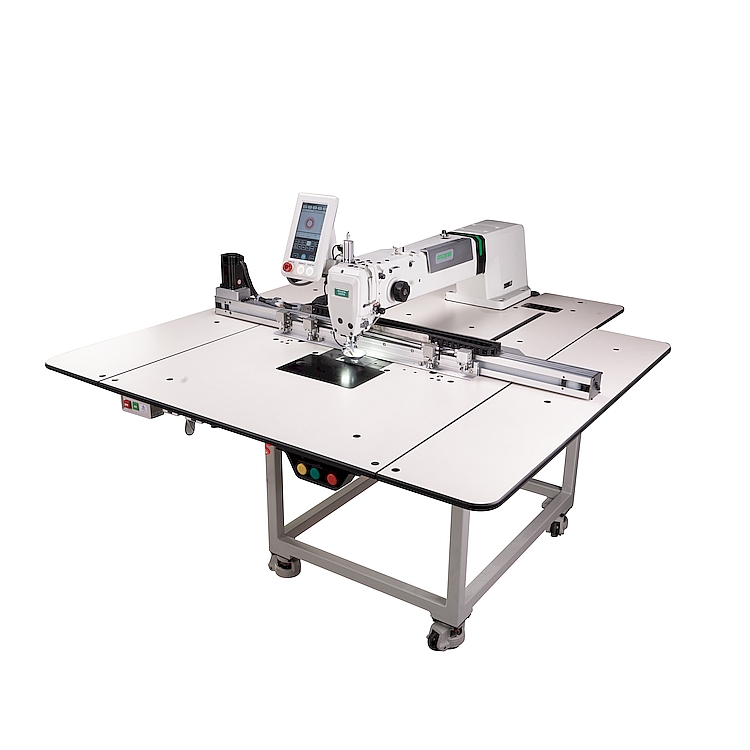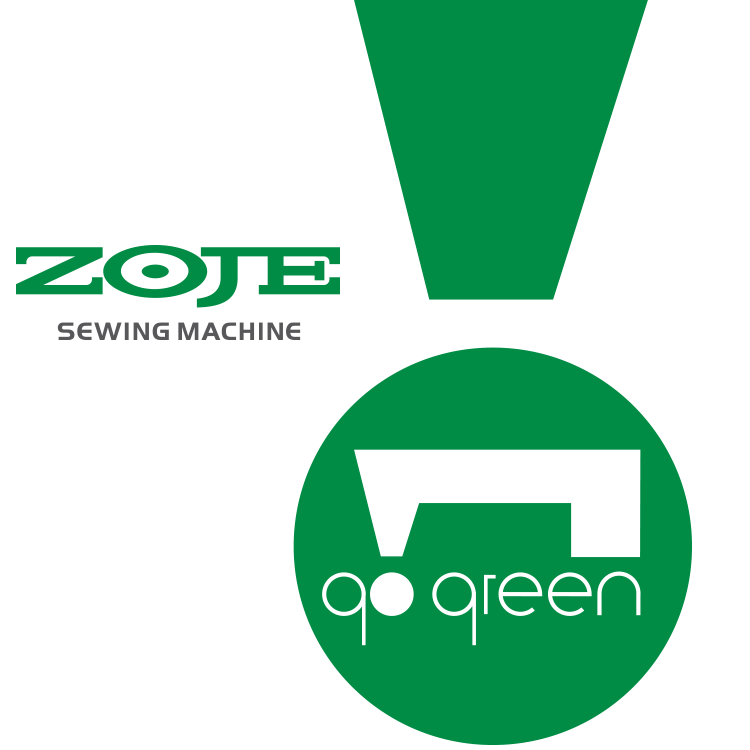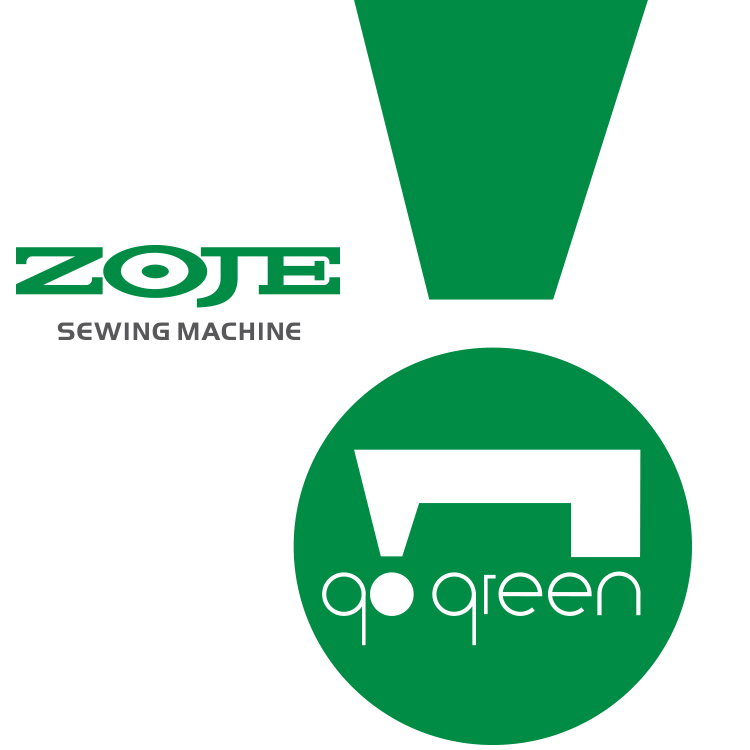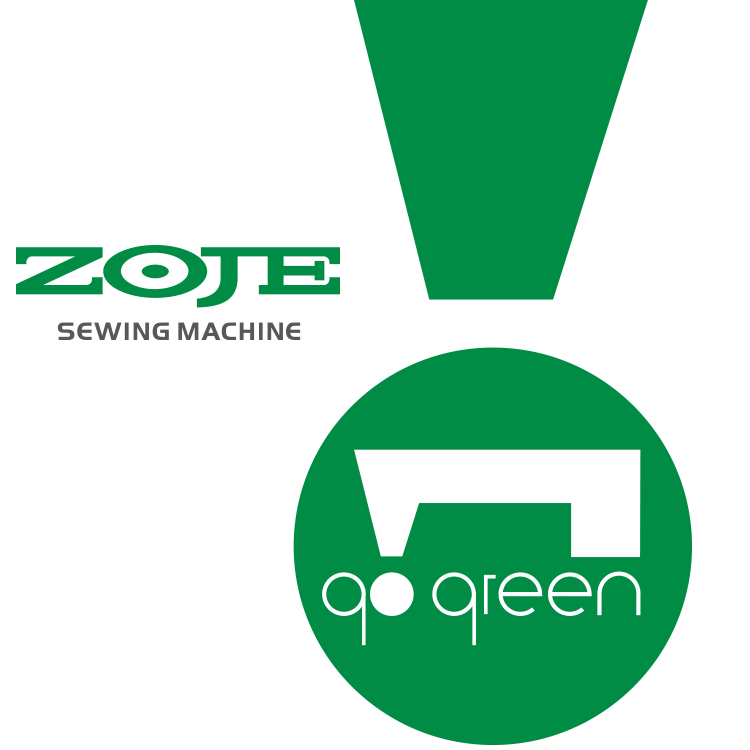 ZOJE ZJ-M3-S500-SF-LK2-V2 SET
Pattern sewing machine with cutting laser, working area of 800 x 500 mm - complete sewing machine
Description:
Programmable pattern sewing machine for small elements.

From now on production process will be quicker and easier - don't waste your time, program your sewing on one element and you will see savings in no time.

Equipped with CO2 laser (120 W) that can cut in every direction - f.e. making round or wavy cut on the material after sewing. Laser tube is installed next to machine head and can cut material from above. The smoke suction available from top and bottom of the table. This solution gives possibility to cut first upper layer of materials or engraving.
Best in production of shoes, leather goods (wallets, bags), baby strollers, pillows, coveralls, jeans, and other clothing production from various fabrics - from sewing zippers to pockets of trousers. Template can be adjusted to any element, ZOJE ZJ-M3-S500-SF-LK2-V2 SET is a one-needle machine for automatic stitching of patterns on small elements. The effective working area of the pattern is 800 x 500 mm. Sewing machine with automatic thread trimmer and wiper.


The comprehensive pattern sewing machine
ZOJE ZJ-M3-S500-SF-LK2-V2 SET
is a
1-needle pattern
that allows you to program, edit and stitch repetitive patterns.
ZOJE ZJ-M3-S500-SF-LK2-V2 SET
template machine
is perfect for the production of footwear, leather goods (wallets, bags), prams, pillows, overalls and jeans. This universal,
automatic stitching machine
allows you to program, among others, sewing in zippers or sewing in pockets of trousers.
Sewing programmable patterns
ZJ-M3-S500-SF-LK2-V2 SET
allows you to
design patterns
in a traditional way - on the computer and directly through the touch control panel. The
template machine
can store
up to 999 patterns in memory
. Pattern Zoje also allows you to edit existing patterns. An easy-to-read control panel with a
built-in USB port
allows you to easily import projects from other devices (supports files in .dst, .dxf, .vdt format).
The automatic lockstitch machine is suitable for the production of MOLLE (Modular Lightweight Load-bearing Equipment) system elements - a modular personal equipment carrying system of the US Army.
Modern pattern Zoje
ZJ-M3-S500-SF-LK2-V2 SET
is serially equipped with
automatic thread trimmer, thread wiper
and safety switch
. Machine with built-in fast and
precise stepper motors
working in X and Y axes and
Direct Drive
system with SERVO motor integrated in the machine head.
RFID scanner included
- allows you to store pattern barcodes - making it easy to access saved patterns.
Zoje ZJ-M3-S500-SF-LK2-V2 SET stitching machine parameters
:
table dimensions - 1200 x 1145 mm
sewing area - 800 x 500 mm
stitch length - from 0.1 - 12.7 mm
CO2 laser power - 120 W
lifting the clamp (frame) - up to 16 mm
maximum sewing speed - 3,200 stitches/min
necessary compressed air - 5 bar
Pattern Zoje ZJ-M3-S500-SF-V2 SET is a
complete sewing machine
on a solid and practical table with wheels.
The machine comes with
PDS
pattern making software.
For
automatic multi-directional sewing machines
use SCHMETZ needles system 135x5 in version MR or SERV 7, with properly selected points.
Technical specification:
| | |
| --- | --- |
| Type of sewing material | – |
| Sewing area | 500x800 mm |
| Automatic thread trimming | yes |
| Wiper | – |
| LED lighting of working field | – |
| Max. stitch length | 12.7 mm |
| Max. sewing speed | 3200 s.p.m. |
| Built-in AC Servo motor | yes |
| Needle system | 135X5 |
| Kit | – |